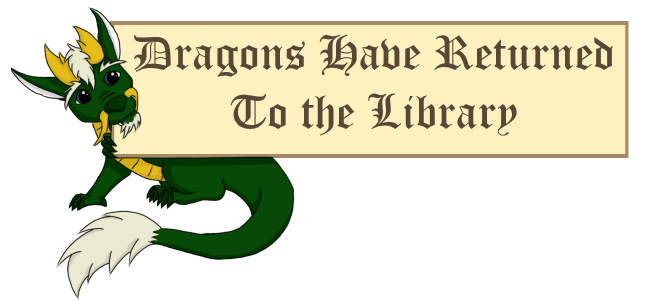 The dragons have began their annual migration. A few got lost in the library, though, and need help finding their way back home. That's where you come in! If you find an origami dragon, you are welcome to keep it and give it a home or return it to the Circulation desk to join its friends. Some may even reward you for your efforts.
Why dragons?
Why not? "There are dragons hiding in the library. They came looking for knowledge and got lost. They need to be found." 
A few rules for the hunt:
No more than two dragons per student. (This includes both prize and non-prize dragons) No more than one prize per student.
If you find a "prize" dragon, go to the front desk in the main lobby and a library staff member will hand out the prize.
If you want your picture taken with the big dragon, tell a library staff member or feel free to take pictures yourselves if you would like. Share the picture with us on Facebook! 
Don't tell other students where a dragon is if you know its location, they have to look for one or simply stumble across one on their own.
Students may keep the dragons they find if they wish. If not, please do not throw them away. Return them to the Front Desk for safe keeping. Remember they have gotten lost and may be scared.
Have fun!!!!!
Special thanks to Circulation Coordinator, Lelia Heinbach, our resident dragon expert for coordinating the event!