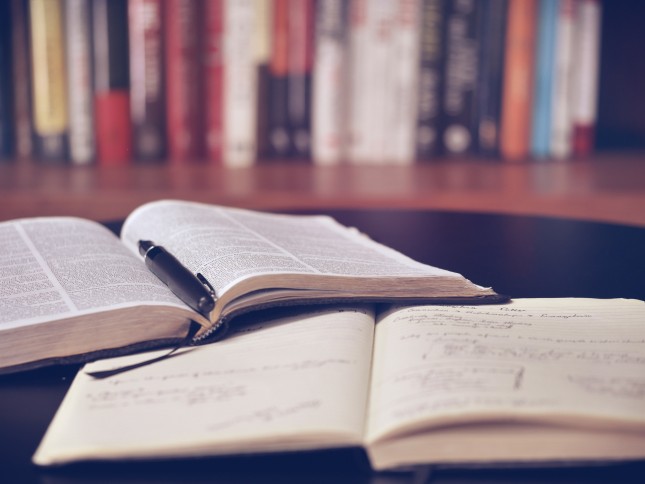 The Thomas J. Garland Library is very excited to announce that we have implemented OpenAthens.
What is OpenAthens?
OpenAthens is an access management platform, allowing libraries to enable and monitor access to subscribed online content. Access and authentication are managed simply, securely and effectively while providing insight and data that supports the information needs of the institution.
What will change?
There will be no change to the number of resources the library subscribes to, so you should still be able to continue with your work and research with very little disruption to your workflow.
You will now be able to use your institutional credentials to authenticate to your favorite online resource platforms both on and off-site, giving you the flexibility to start your research wherever you are.
Use the following guides to help you log in:
OpenAthens Log In Guide for Students, Faculty and Staff
For OpenAthens log in you will use the first part of your university email (ex. ldykes) and your password to that you use to log into campus lab computers, Moodle or WebAdvisor. If these do not work, you may need to contact the Tusculum Depart of Information Systems for a password confirmation or reset.
If you are not prompted to log in with OpenAthens, you will log in with the ACA (Appalachian College Association), this will use your last name for the username and your Tusculum ID# as password, see example below.
Username: last name (example: johnson)
Barcode/Password: lowercase t0000 + 7 digit ID # (example: t00001234567)
On-site IP authentication
The library will continue to provide an IP authentication service, there will be no change to the way you access online resources when on-site.
Off-site or Personal Device OpenAthens authentication
For off-site authentication to the publishers' platforms, you will now be able to use your institutional credentials (username and password). You will only need to authenticate once to start an 8-hour long OpenAthens session. During that time, you will not be asked to authenticate again regardless of the number of different content platforms you visit.
Starting an OpenAthens session
Depending on your preferred research practices and institutional setup there are different ways you could start an OpenAthens session:
Signing in to your institutional laptop or computer
Depending on your set up signing in to the workstation in your library can trigger an OpenAthens session.
Starting at the library portal
Logging into the library portal will start an OpenAthens session. This will still be active even if you continue your research via Google.
Starting at the learning management system
In many cases, your learning management system will require you to log in. This is enough to start an OpenAthens session.
Starting at your favorite resource home page
Navigate your way to your favorite online resource platform. The experience on the different platforms can vary but on some of the most popular platforms, you will have an option to log in with OpenAthens. Select your institution from a list and enter your institutional username and password.
Some platforms may ask you to select your federation when logging in, so please select OpenAthens Federation if needed.
Starting with Google or Google Scholar
If you haven't authenticated already you can do so after your Google search. You will be able to access any resource in the search results as long as the library subscribes to it. To access the resource you will need to select login with OpenAthens, select your institution from the list, and enter your institutional username and password.
The disadvantage of this method is that you may come across a resource which your library does not subscribe to. In that case, OpenAthens will not allow access. You can still request the resource by filling out a "Request" form on the library's website.
What do you have to do?
Update your bookmarks and links
Update reading lists
OpenAthens uses a different technology to manage access to resources, which will change the syntaxes of the links currently in use to allow seamless user authentication. To update links, make sure you have started an OpenAthens session and bookmark or copy-paste your updated link.
If you have any issues, please get in touch with your library staff, they will be able to help you. If you come across any problems logging in, please let us know.

chat loading…