Arts & Lecture Credit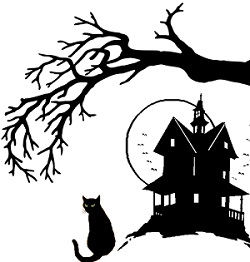 Haints & Boogers – October 26th, 6:00pm – 7:00pm
"Haints and Boogers: Ghosts and Spirits at Tusculum College and Upper East Tennessee" returns this fall! The library staff will tell chilling tales of paranormal activities around campus and in the surrounding communities. Join us fun night of fright Monday, October 26th, from 6:00pm-7:00pm on the main floor of the Thomas J. Garland Library.
The event is open to the public and free of charge. Spooky treats will be served after the program!
As always, if you have any questions, please contact us.