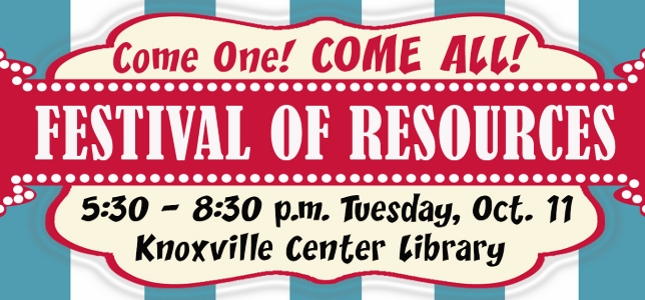 All students are invited to the Knoxville Festival of Resources! Join us for free food and learn about services that are available to you. Faculty and staff are also welcome.
Participating departments:
Library
Financial Aid
Registrar
Tutoring
Student Support Services
Disability Services
Come learn what resources are available to you!