We hope you all had fun hunting for dragons!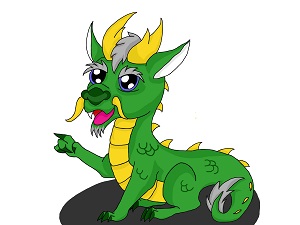 They've returned home for now, but who knows? Maybe they will be back next year.
We had a number of winners, in total:
Grand Prize Winners: 2
Prize Winners: 28
Congrats to those who found a prize dragon! To those who didn't, don't worry! We have another special event planned for Halloween. Check out our blog, Pearls of Wisdom for more details.
Check out the event gallery
Thanks to everyone who participated! And a very special thank you to Lelia Heinbach (Coordinator of Circulation Services) for coordinating the event and folding all those origami dragons!