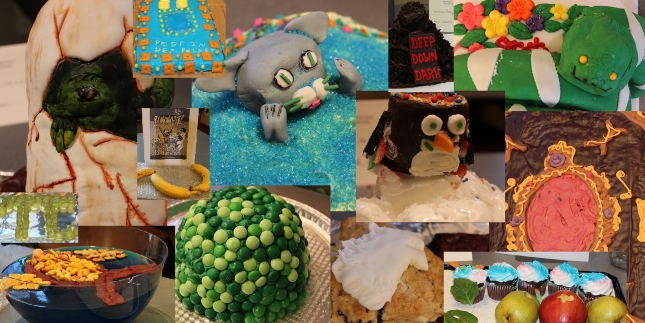 Thank you to everyone who submitted an entry and to those who came and voted. The competition was steep this year! Each entry was so well done, the final tally was close. We kept receiving comments on how hard it was to choose.
And the winning entries are…
After tallying the votes, here are the winners:
Most Book-Like: Helen & Jonita Pauley, Ever After High
Funniest/Punniest: Kathy Hipps, The Grapes of Math
Most Creative: Cheyene Arnold & Brianna Werder, Tacky the Penguin
Overall Favorite: Sydney, Kyndall, and Ellah Brewer, Tuttle's Shell
Congrats to the winners! It was a close competition!
If you didn't get a chance to come by and view the entries in person, check out the image gallery below to see of all the amazing entries submitted by students, faculty and staff and/or their families.
We hope everyone enjoyed making and tasting the entries. Now to start brainstorming ideas for next year!