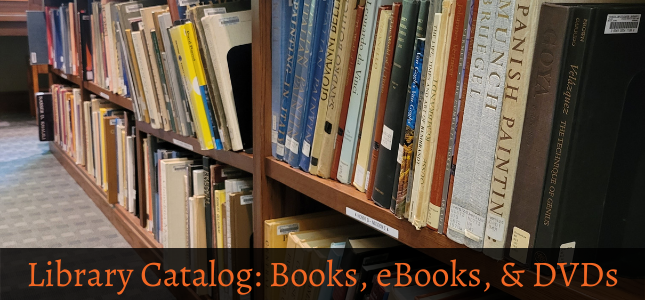 Looking for a book, eBook, or DVD? Search our online catalog!
Online Catalog Tutorials
Video Tutorial

Guided Catalog Tutorial - This tutorial is a guided walkthrough on how to navigate the library's online catalog. By clicking the link a 'Guide on the Side' tutorial will pop up on the left side of the screen. Follow the directions and use the arrows to navigate each section for a more hands-on guide to the catalog.
Accessing library databases from an off-campus location or personal device
You should be prompted to log in with OpenAthens.To log in with OpenAthens, select to log in as "Student" or "Faculty/ Staff" and enter your university credentials (the same as you would use for Canvas and WebAdvisor or to log onto a campus lab computer).If you are not prompted to log in with OpenAthens, you will log in with the ACA (Appalachian College Association), this will use your last name for the username and your Tusculum ID# as password, see example below.
Username: last name (example: johnson)Barcode/Password: lowercase t0000 + 7 digit ID # (example: t00001234567)
Should you forget your ID#, you can find it by logging in to WebAdvisor and looking on your transcript. It should also appear on your registration materials. Library staff cannot give out your ID#. Please contact the Registrar's office if you are still unable find your ID#. Faculty and staff can also find their ID# on their pay stubs, listed as Employee No.
Please contact the library with any questions or concerns.
Our online catalog contains listings for all our book and e-book holdings. Want more information on our E-book collection? Click here.
If you have any problems, please contact the library.
(423) 636-7320 or library@tusculum.edu.
chat loading…