The Search by Journal Title link is very helpful in identifying where one can locate full-text articles that are sometimes not available in certain research databases.   Certain databases have limited full-text availability.  The Search by Journal Title link will tell you in what database a periodical title has full-text articles available, as well as what our library has in its paper and microform holdings.
When you wish to view a full-text periodical article and only a citation or abstract is given…
Write down or print the citation information (author of article, title of article, title of periodical, volume, issue number if given, pages)
Click here, or go to "Library Resources" in the navigation menu, then "Search by Journal Title."
To determine which database has full-text articles from a specific periodical, select from the following choices: From the alphabet, select the first word of the periodical OR Type in title of the periodical in the search box.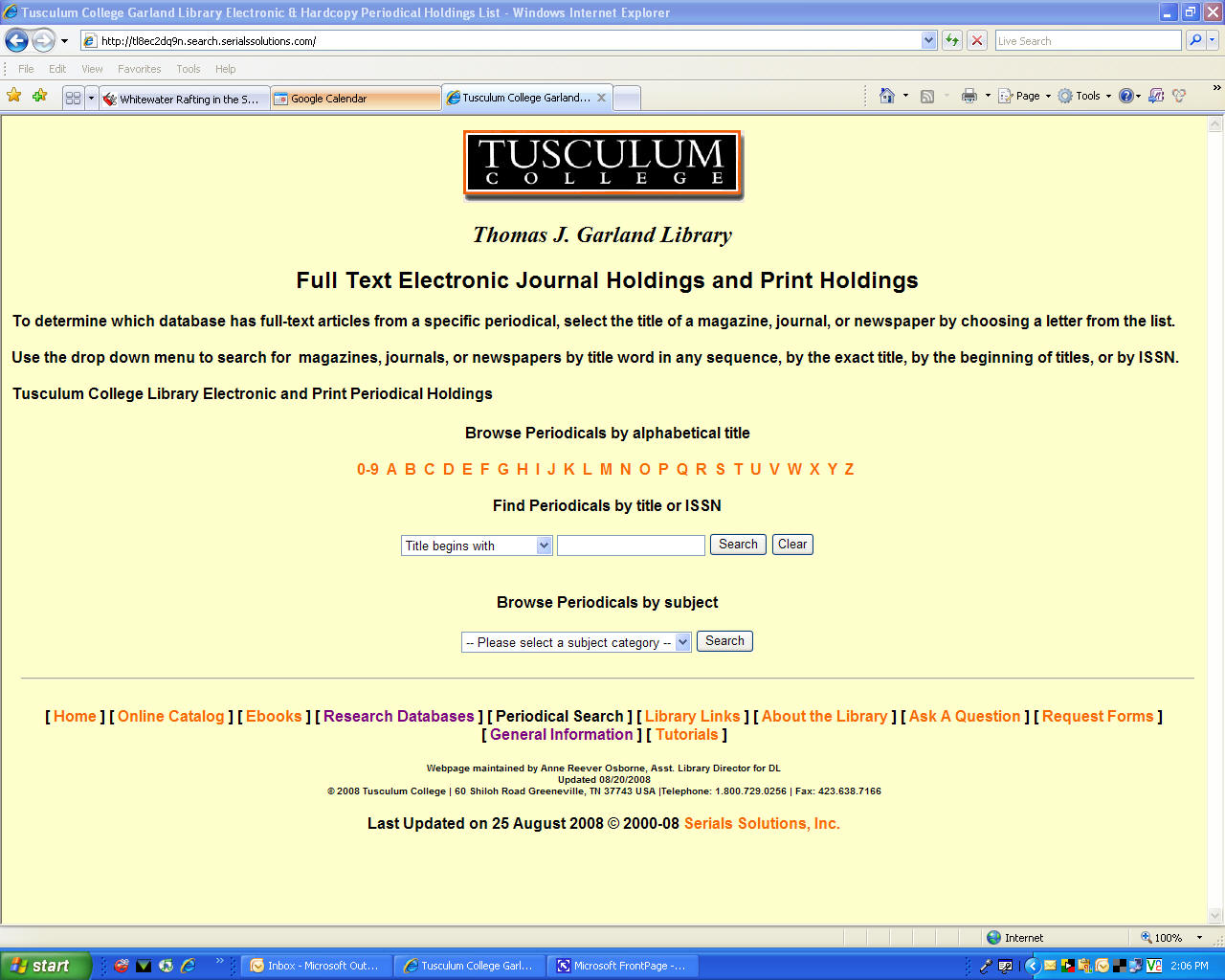 Use the drop down menu to search for magazines, journals, or newspapers by title word in any sequence, by the exact title, by the beginning of the title.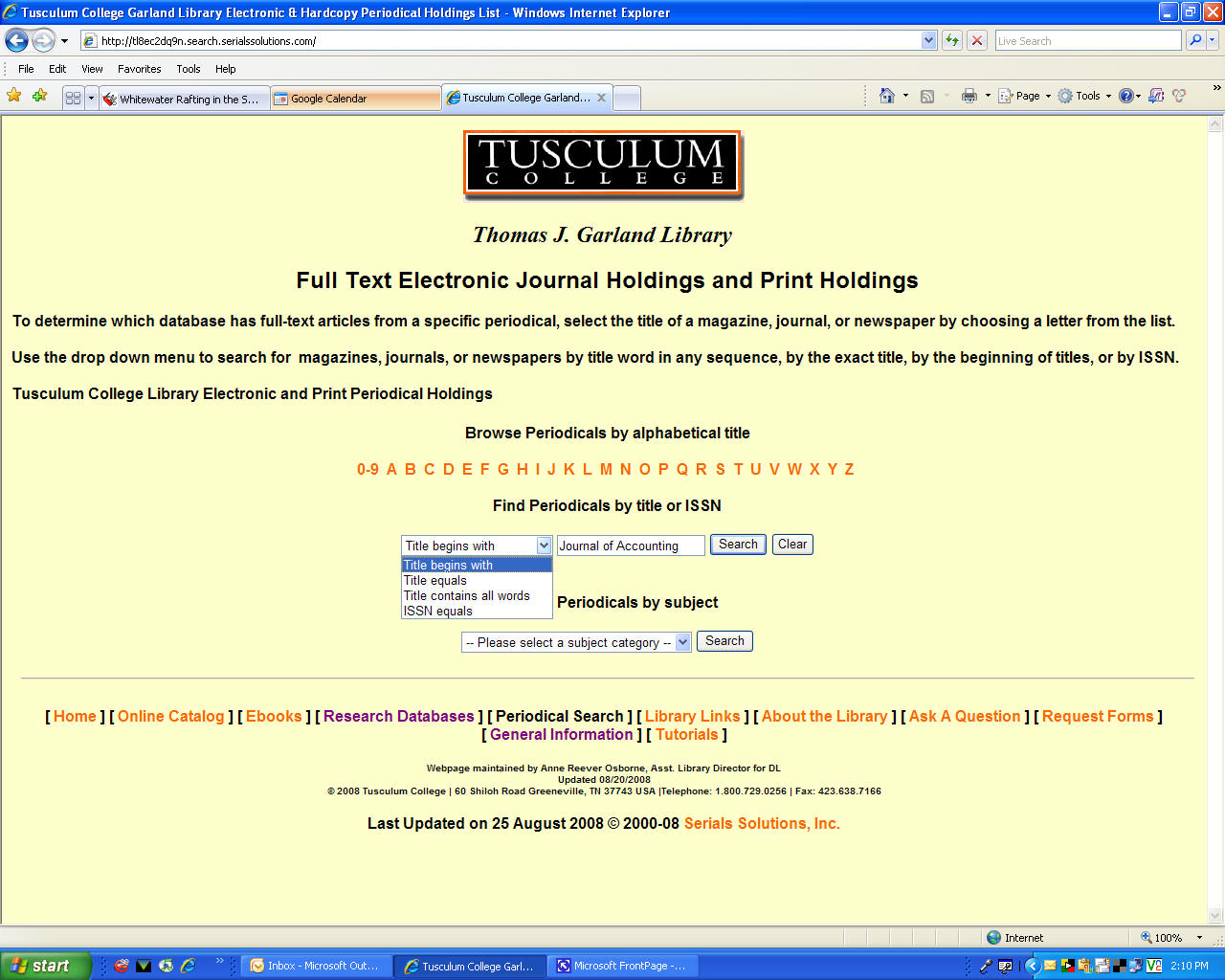 Click Search and a Results list will appear with titles that match or closely match your title.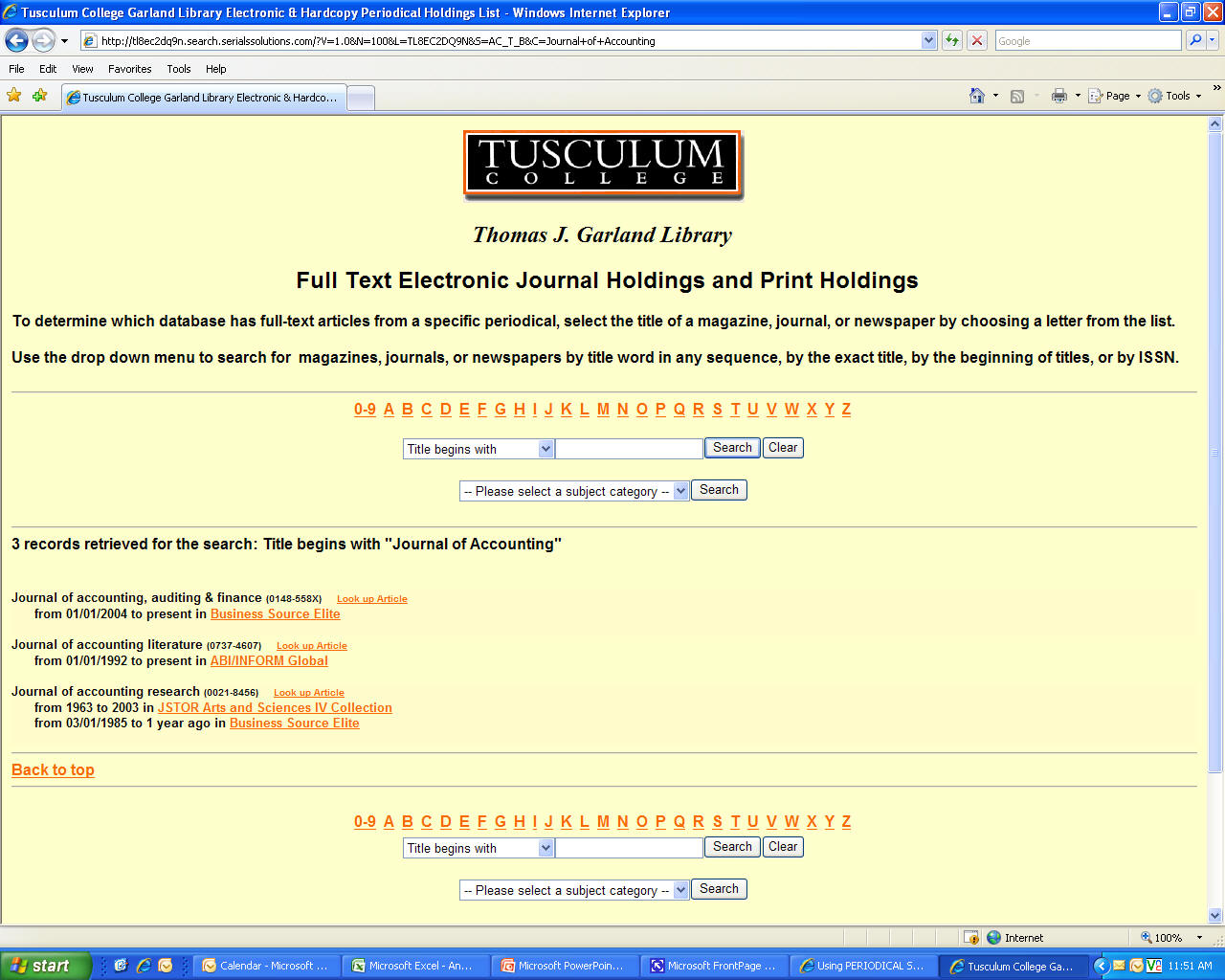 Click on the Database name that contains the full text journal with the  issues that you are seeking.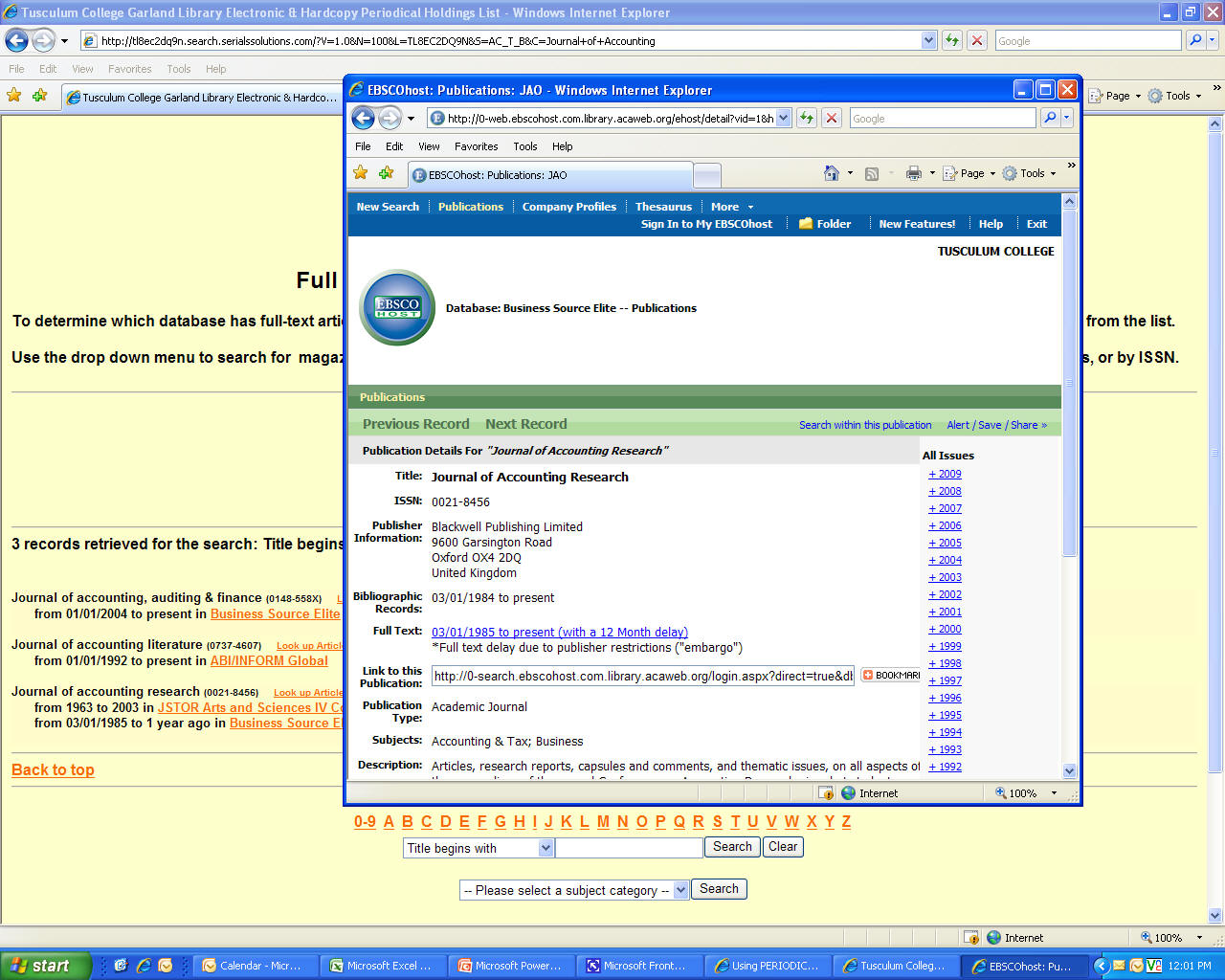 You may also browse by subject areas for specific periodical titles.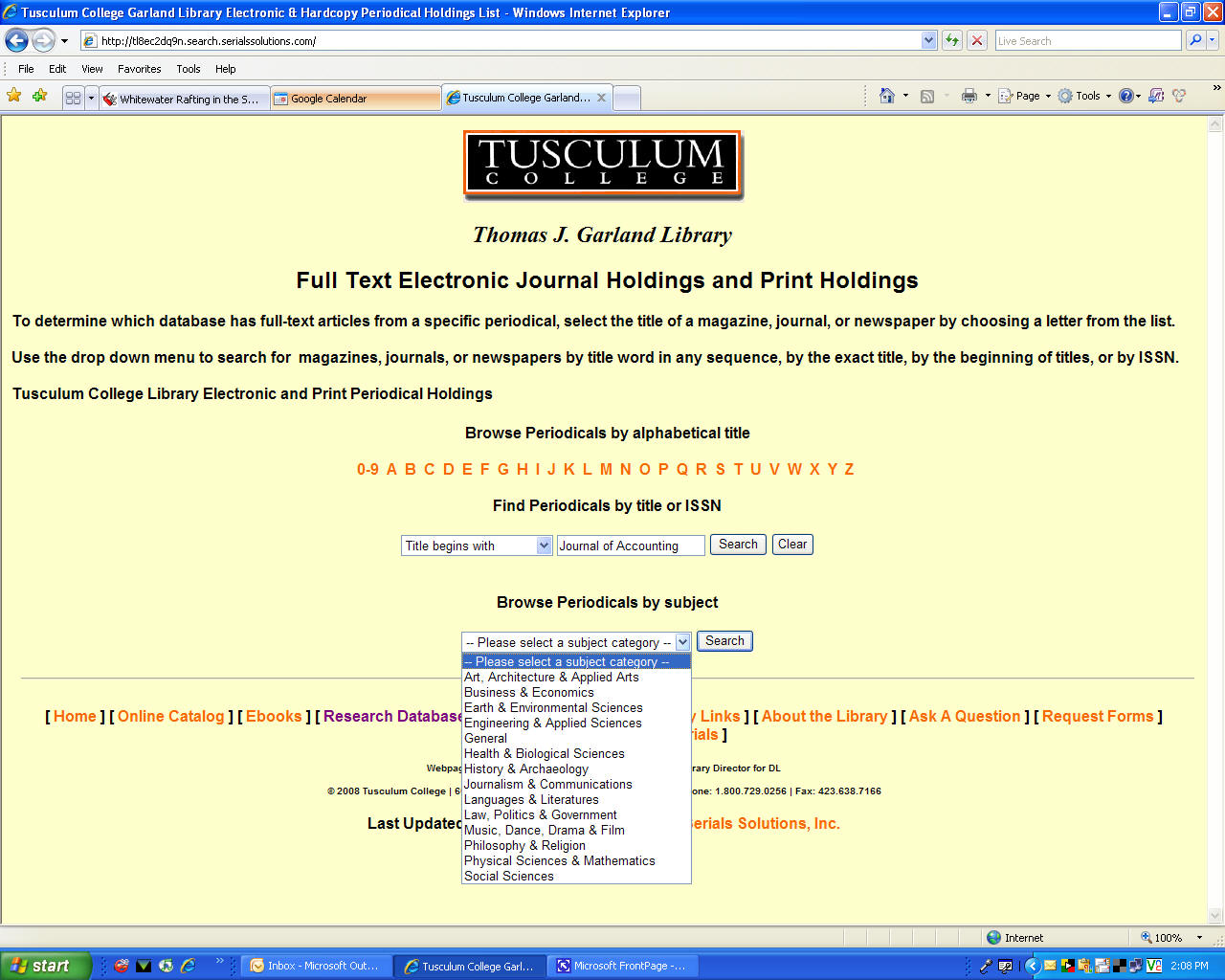 If the periodical or article you need is not available in our library in full-text, and if your schedule permits, you can request it through Interlibrary Loan.