What is Banned Book Week, anyway?
Every year, around the last week of September, librarians, publishers, booksellers, teachers, and book lovers unite as a community to celebrate Banned Book Week. By showing support for titles that have been frequently banned in schools and libraries, we raise awareness of censorship and how harmful and restricting it can be. It's a celebration of the freedom to read and to express opinions – no matter how unpopular or controversial they may be.
Want know more about banned books? The American Library Association also has a list of the most frequently challenged books.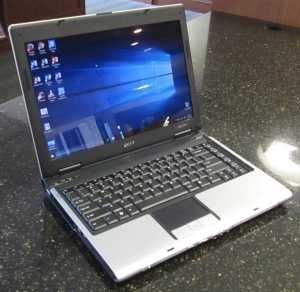 Laptop Loan
The Greeneville library has 6 laptops that can be loaned out to students, faculty and staff for up to four hours at a time. These laptops are for use in the library only and may not leave the building. Please bring your Tusculum identification card when you check out a laptop. All users are required to sign a responsibility form (available at the Circulation Desk) before being loaned a laptop. ID cards will be held at the Circulation desk until the laptop is returned.

Attention all students!
The library has recently been overrun by small dragons who stopped by to gather information. Unfortunately, some of them got lost and need to find their way back to the Front Desk where they left their treasure. They will gladly share their treasure with whoever finds them and returns them to the Front Desk of the library.
A few rules to the hunt
1. No more than two dragons per student. (This includes both prize and non-prize dragons) No more than one prize per student.
2. Why dragons? Why not. "There are dragons hiding in the library. They came looking for knowledge and got lost. They need to be found."
3. If you find a prize dragon, go to the front desk in the main lobby and a library staff member will hand out the prize.
4. If you want your picture taken with the big dragon, tell a library staff member or feel free to take pictures yourselves if you would like. Share the picture with us on Facebook!
5. Don't tell other students where a dragon is if you know its location, they have to look for one or simply stumble across one.
6. Students may keep the dragons they find if they wish. If not, please do not throw them away. Return them to the Front Desk for safe keeping. Remember they have gotten lost and may be scared.
7. Have fun!!!!!
Questions? Comments? Feel free to contact the library or ask a the Circulation desk.