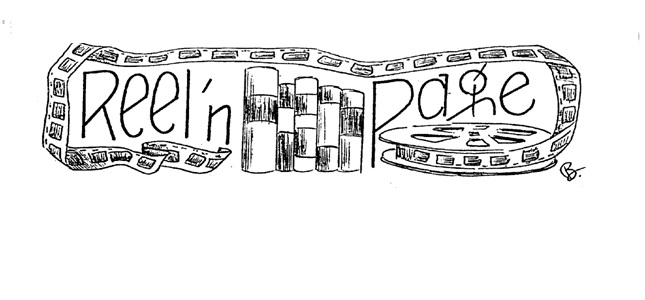 Vol. XXV, no. 2     THE THOMAS J. GARLAND LIBRARY
May 2015 Read the rest of this entry »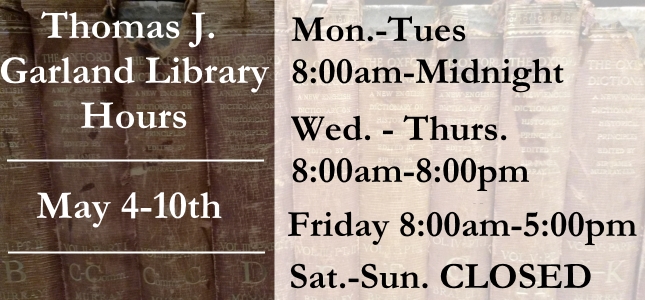 The Greeneville library will have the above hours from May 4th – May 10th. We will be closed Saturday, May 9th  in observance of Commencement.  If  you have any questions regarding library hours, please contact us at (423)636-7320 or library@tusculum.edu.
Congratulations to the class of 2015 and best of luck to all!
Have a great summer, Pioneers!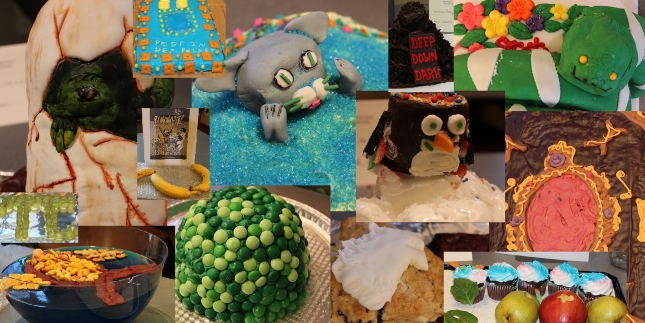 Thank you to everyone who submitted an entry and to those who came and voted. The competition was steep this year! Each entry was so well done, the final tally was close. We kept receiving comments on how hard it was to choose.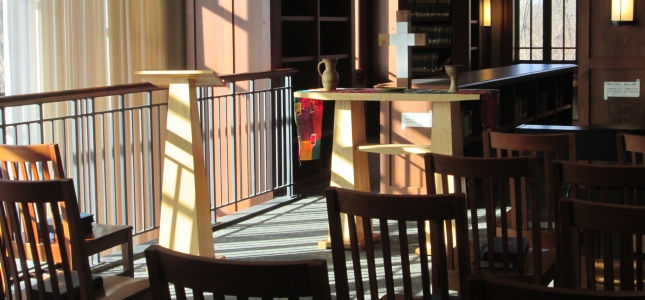 Chapel Service will be held on the following days at 11:45 am:
Wednesday, April 15th
Wednesday, April  22nd
Wednesday, April 29th
Services take place on the 3rd floor of the library and are worth .25 Arts & Lecture credit.

During Block Break, the Greeneville library location will have the following hours:
Thursday: 8:00 am – 8:00 pm
Friday: 8:00 am – 5:00 pm
Saturday: 9:00 am – 1:00 pm
Sunday: Closed
We will resume our regular semester hours on Monday, April 13th. If you have any questions, please feel free to contact us!
This does not affect the Knoxville location.

It's that time again!
The Thomas J. Garland Library is proud to hold our 3rd annual Edible Book Festival on Monday, April 20th, 2015 in Library Room 206. Tusculum students, faculty, staff and their immediate family members are invited to enter the festival, which requires them to create a edible representation of a book or literary character. All entries MUST be made entirely of edible materials. Read the rest of this entry »